Ningguang Mould not only provide high quality mould but also glad to produce parts for customer. We have many compression machine with clamp force between 500ton, 800ton, 1500ton and 2000ton. It is very convinient for trial and production.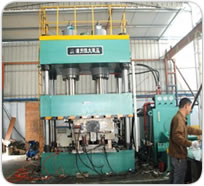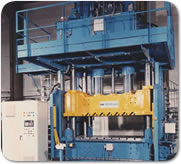 Both SMC and BMC are fiber reinforced composite materials which consisit of thermosetting resin, glassfibre reinforcement and filler. There is one great benifit for this material over metals which is they can be customized to meet processing and end use needs.
During the molding process of SMC or BMC production, the way to placed the raw material is quite important. You may need to cut them into different layer and different shape and palce them in different area to get the optimized result.
All the SMC or BMC product need a trimming process. If the mould is being made perfectly, then trimming will be quite easy. The trimming operation can be performed automatically or by hand.
Ningguang have quality control team who follow each step of molding process, make sure to solve any possible problem at the earlist.